I have been busy with my tours around Harbin city, so I haven't had much time to make any blog entries. And the internet connection here at the Tianzhi Hotel isn't that great either, so it's been difficult to sign-on. But here are some nice photos of the Eighth Harbin Ice and Snow World festival.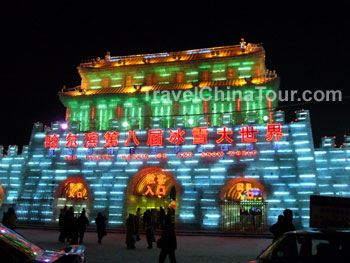 The main gates leading to the Harbin Ice and Snow Festival. Everything there was made from ice blocks.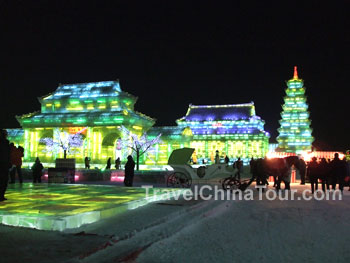 Inside the ice sculpture festival. Inside was truly an amazing sight.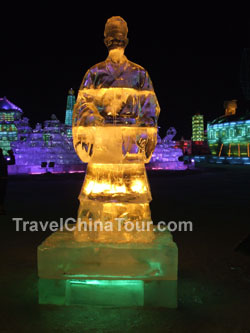 An ice sulpture of a poet.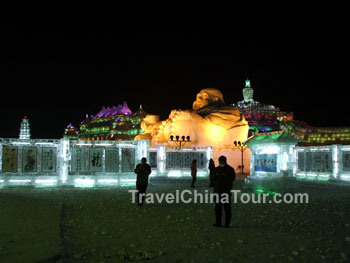 The ice walls (lit with white lights) you see, have on display all types of Chinese caligraphy, art, and paintings. Behind them, is a gigantic buddha sculpture made of snow.
The Harbin Ice and Snow festival was truly an unforgetable experience. When I have a little more time, I'll post up more details and photos about the Harbin Ice Sculpture Festival. I've also visited the Harbin Snow Sculpture World 5 minutes away from the Harbin Ice and Snow Festival located at the Sun Island north Harbin. The Siberian Tiger park was quite interesting as well, but I'll have to post blog entries and photos of these later on when I have a bit more time.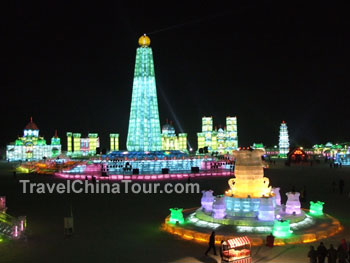 This photo was taken standing on top of a tall ice sculpture building, showing a larger view of many other ice sculptures and buildings.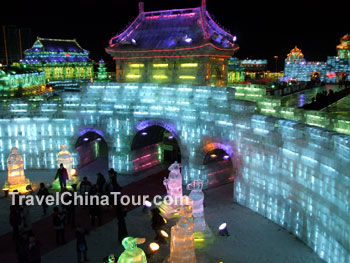 A photo of inside the "city walls" of an ice sculpted compound.