Hong Kong is located in south China. It's a small, compact city with a land mass of only 1,100 square kilometers, and a population of about 6.9 million. Hong Kong is a city of legendary fame - it's regarded as a international city of businesses, trading, shipping, shopping, film making, and tourism.
Hong Kong island is an open city set among natural surroundings. The city thrives as a global center for trade, finance, business, and communications. Hong Kong is ranked the eighth largest trading economy in the world. Hong Kong is one of the two Special Administrative Regions (SAR), with the other being Macao SAR.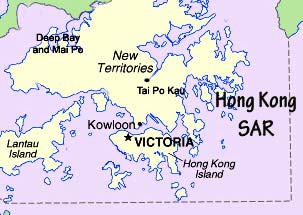 The main regions of Hong Kong are Hong Kong Island, Kowloon Peninsula, and the New Territories which share boundary with mainland China to the north. The New Territories is the largest region of Hong Kong and it also includes 260 outlying islands.
Hong Kong Island Travel & Tourism
Tourism has been one of Hong Kong's key industries for decades. In 2004, 21.8 million tourists visited Hong Kong generating over HK $91.8 billion in revenues, and in 2005, 23.3 million tourists visited Hong Kong.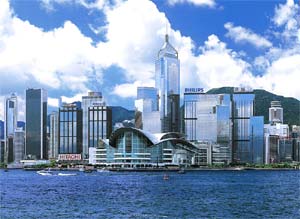 Hong Kong has 18 districts that are full of excitement and attractions such as Ocean Park, Repulse Bay, Kowloon Park, Sha Tin, Giant Buddha, Hong Kong Disneyland, Victoria Peak and much more. Learn more about the top Hong Kong tourism attractions here.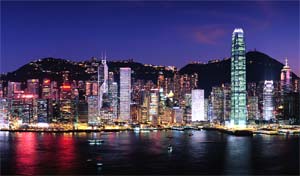 (Hong Kong at Night)
Culture, heritage, and history is what sets Hong Kong apart from the rest of Asia. The city has a unique combined flavor of the eastern and western cultures. From captivating natural beauty to a compact city of steel and glass skyscrapers, Hong Kong is filled with special moments that will leave you with treasured memories. With almost endless attractions and things to do and see, Hong Kong is a destination that will leave you with memories that will last a life time.