Beijing is one of the most visited cities in China, and that is likely because there are so many things for visitors to see and do. Unless you have unlimited time to spend in Beijing and explore all the little nuances and interesting places, then you are going to have to make some return trips! However, the first time visitor to Beijing should make sure that they see a few key items to get a full experience.
The Forbidden City
Located at the heart of Beijing is the Forbidden City. Many years ago, entering this place as a commoner would have resulted in death. Today, however, it is one of the major tourist attractions in the city. Several palaces are within the walls of the Forbidden City, and each deserves the time spent doing a walkthrough. It is a magnificent place.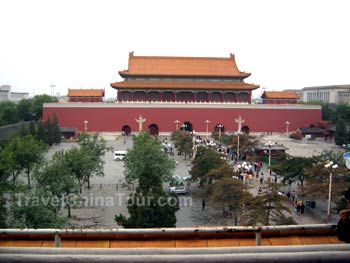 Forbidden Palace in Beijing China
The Great Wall
Located just a short way from Beijing is the Great Wall of China, perhaps one of the most famous landmarks in the world. Built to keep out invaders, it has become one of the most popular tourist destinations in the entire country. It is easy to get a bus out to the site and well worth the trip. You simply can't go to Beijing without taking a trip to the Great Wall.
Night Markets
The night markets, which open up around 4PM and stay open well past midnight, are also great places to visit. They are located in different places around the city, and all are interesting places to visit. Tourists can find plenty of bargains as well as some unique and cheap eats. The night markets are one of the places that you must go to experience authentic China.
Beijing Happy Valley
This theme park, which opened in 2006, is located in the Chaoyang District in Beijing. It is one of the largest and best theme parks in China. Beijing Happy Valley is comprised of six themed sections: the Aegean Sea, Atlantis, Firth Forest, Lost Maya, Shangri-la, and Ant Kingdom. There are rides and attractions within each area that fit the theme, and this makes a fun getaway for a family who wants a break from taking in all of the cultural aspects of the city.
Vacationers will find plenty of other things to do in Beijing, but the above list is good for starters. It provides a rounded list of activities, of which at least one should resonate with every member of your party.