The Daoli market is located right across the street from the St. Sophia Church. It's basically an indoor market place where you can buy food and groceries. Daoli market is not a giant super market (hyper market) like Carrefour or Wal-mart, but I think it's style is more similar to the street markets in other warmer cities, where the winter weather is more forgiving.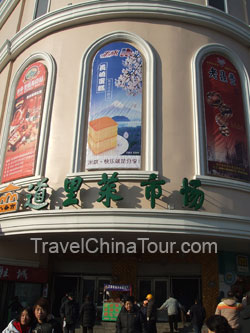 Front entrance, just across the street from St. Sophia Church.
Inside the market place are hundreds of individual stands selling hundreds of varieties of fresh produce, meats, rice and flour products, seafood, fruits, vegetables, preserved foods, dumpling and noodle shops, and much more. I'm not sure on this, but I would imagine that Harbin would only have outdoor markets during non-winter periods.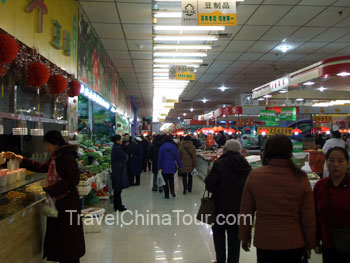 Individual shops inside the market.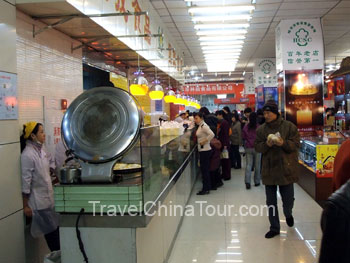 This is a section of cooked food - the majority of the food sold here is flour based, such as dumplings and noodles.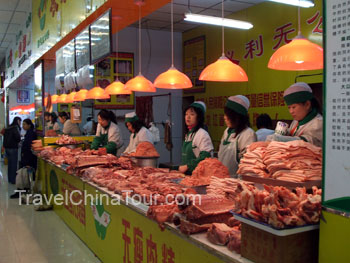 The meat section - fresh meat is in ready supply. Just pick the piece you want, and have them cut however much you need.